Garlic is a powerhouse when it comes to your health.
It is full of vitamin C, which is essential for your immune system, and is rich in organosulphur compounds which help promote blood flow through your body. Plus, is there any better smell than roasting garlic? So get ready to fill your home and body with this amazing and tasty superfood soup!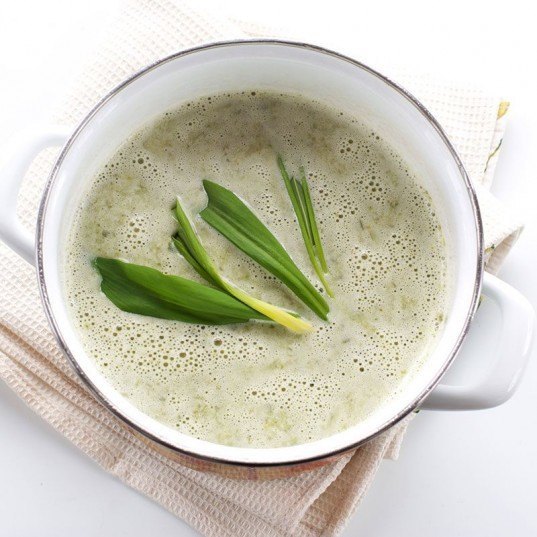 Ingredients (makes about 4 servings)
8 heads of garlic
6 cups of vegetable broth (chicken will also work)
Extra virgin olive oil
Sea salt and pepper to taste
Avocado, peeled and sliced for serving
Gluten-free baguette for serving (optional)
Directions
1. Preheat your oven to 325 degrees Fahrenheit.
2. Using a very sharp knife, cut the top third of each garlic head off. Put all the garlic heads in a baking dish, with the sliced side up and drizzle lightly with the olive oil.
3. Cover the dish with aluminum foil and roast in the oven for a minimum of 1 hour. The garlic should be soft to the touch and quite tender.
4. Once the garlic has cooled, squeeze the fleshy pieces of the garlic into a pot. Add the vegetable stock to the pot and warm over medium heat for about 5 minutes, stirring quite often.
5. Pour the heated mixture in a Blendtec blender and blend to thoroughly combine the stock and garlic. You can also add sea salt and pepper for flavor if desired. Return the mixture to the pot to simmer until ready to serve.
6. To serve pour your garlic soup over 2-3 slices of toasted gluten-free baguette and top with slices of avocado. Enjoy!