When filled with the right ingredients and the right portion size, wraps are an excellent mealtime choice.
Easily eaten on-the-go, they are perfect for fast lunches, picnics at the park, and even your gym bag. This one is full of raw, fresh ingredients packed with vitamins and minerals on top of bold flavours, which will keep both your taste buds and your body happy!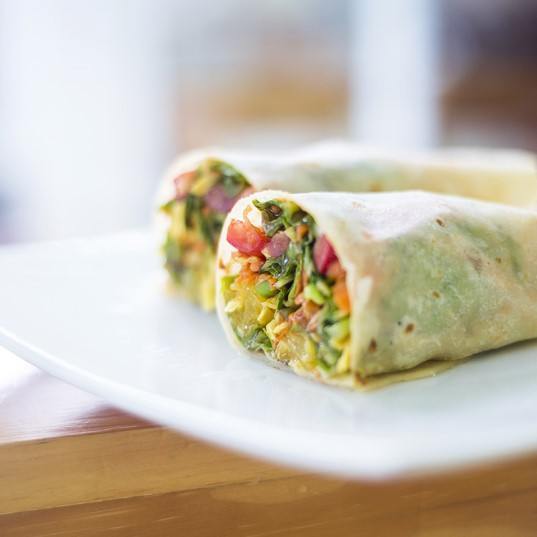 Ingredients (makes 4 servings)
½ red onion, peeled and chopped
1 large cucumber, peeled and chopped
¼ cup of apple cider vinegar
1½ cups of shredded carrots
¼ cup of olive oil
4 cups of fresh baby spinach leaves
1½ cups of hummus
1 red bell pepper, peeled, seeded, sliced thin
4 large gluten free wraps
Directions
1. Lay out all four of your gluten free wraps and start by spreading an even amount of hummus on all four of them.
2. In a small bowl, whisk togerher the oil and the vinegar.
3. Place all vegetables in a larger bowl and toss in the oil and vinegar.
4. Begin layering an even amount of veggies in each wrap, fold and roll the wraps.
5. Serve, and enjoy!