A very berry blend of strawberries, raspberries, and blueberries that is perfectly sweet and packed with disease fighting antioxidants.
In fact, bite for bite, berries offer a higher concentration of antioxidants than most other foods. So whip up this tasty, disease-fighting treat for breakfast or a sweet snack!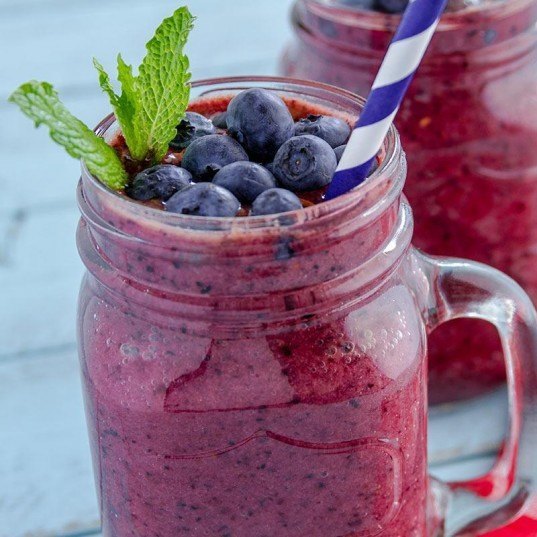 Ingredients (this will provide 2 servings)
1 ½ cup of apple juice
1 cup of frozen strawberries
½ cup of frozen raspberries
½ cup of frozen blueberries
Directions
1. Add all ingredients in your Blendtec blender starting with the apple juice.
2. Then select "Smoothie" on your blender and blend until smooth. Pour and enjoy!
** This recipe was provided by http://www.blendtec.com/recipes/berried-up-to-here