Eggs are a great diet staple for anyone who spends a good amount of time in the gym (and even those who don't!).
This omelet works perfectly as part of your fat-busting, muscle-building diet due not only to the eggs, but the black beans, too. They both provide protein that your muscles need to grow; and that same protein encourages your metabolism to work overtime for you. Try this out on the weekend before your morning workout for a protein-packed, energy-boosting treat.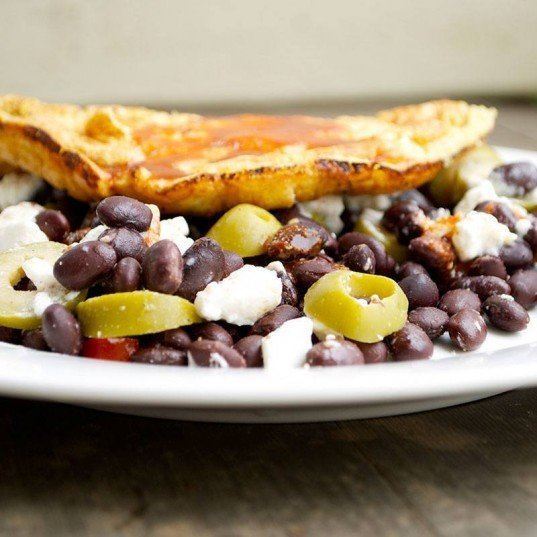 Ingredients (makes about 1 serving)
1 tsp. olive oil
¼ cup canned black beans
5 egg whites
⅛ cup goats or feta cheese
¼ cup salsa
Directions
1. In a bowl add the egg whites, black beans, then cheese and slightly whisk.
2. Heat a pan on medium heat and add the oil. Pour the batter into the pan and fold in half once the center of the omelet begins to cook through (about 5 mins.).
3. Flip and then continue to cook until slightly brown. Remove from the pan and top with your salsa. Serve and enjoy!