We love avocados for the delicious flavor and creamy texture they add to salads, but they do so much more than simply please our palate.
Avocados have proven cancer-fighting abilities due to a certain toxin they contain that is able to kill and prevent the growth of cancer cells. Furthermore, potassium in avocados can regulate blood pressure, while their oleic acid can help lower cholesterol. Delicious and cancer-fighting? Yes, please!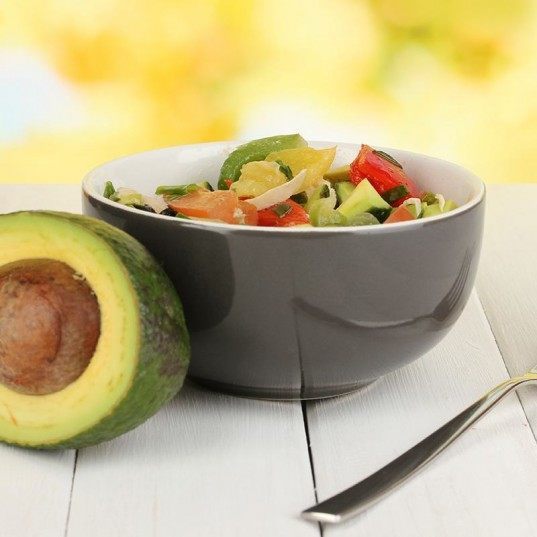 Ingredients (makes about 1-2 servings)
2 medium avocados, sliced
4 ounces radishes, thinly sliced
1 large red bell pepper, chopped
5-6 ounces alfalfa sprouts
1 clove garlic, minced
2 Tbsp. fresh lime juice
4 Tbsp. extra virgin olive oil
1 Tbsp. fresh basil, chopped
Pepper and sea salt to taste
Directions
1. In a large bowl, add avocado and drizzle with ½ of the fresh lime juice. Add radishes, peppers, and sprouts.
2. In a small bowl whisk together garlic, oil, remaining lime juice, and salt and pepper.
3. Pour the dressing over the vegetables and toss well. Serve and enjoy!