This is definitely a highly energizing soup and a big favorite for those on a cleanse or detox program.
It contains avocado, which is high in EFAs, and cucumber, which is well known for its cleansing properties. Feel free to play with the flavors by adding the herbs and spices you enjoy!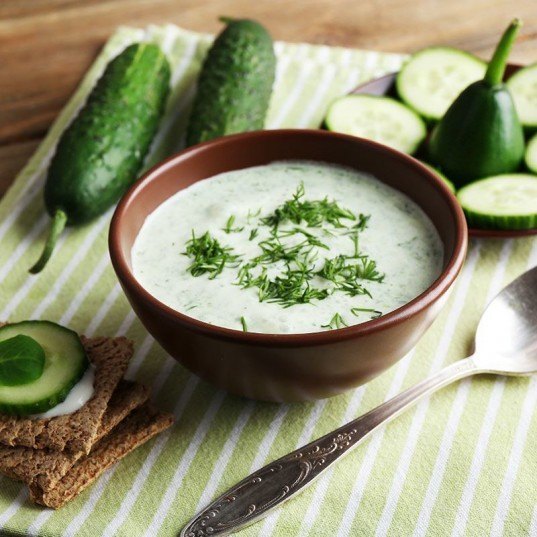 Ingredients
½ avocado, diced
2 spring onions, chopped
½ red or green pepper, chopped
1 large cucumber diced
2 cups of baby spinach
½ clove of fresh garlic, minced
1 cup of water
Juice of 1 lemon or lime
OPTIONAL: fresh minced cilantro, parsley or basil leaves for taste
OPTIONAL: ground coriander, dried parsley, ground cumin
Directions
1. Using a Blendtec Blender, blend the avocado and water to form a light paste.
2. Next add the other ingredients and continue to blend. Pour and sprinkle with the herbs of your choice. Enjoy!