Raw cheesecake? You betcha!
This is a fabulous dessert that is great for satisfying that sweet tooth without wrecking your body with tons of processed fat and sugar. Plus, since it this dessert is raw your body will have an easier time digesting it while easily absorbing all the wonderful nutrients! So go ahead – have a slice (or two)!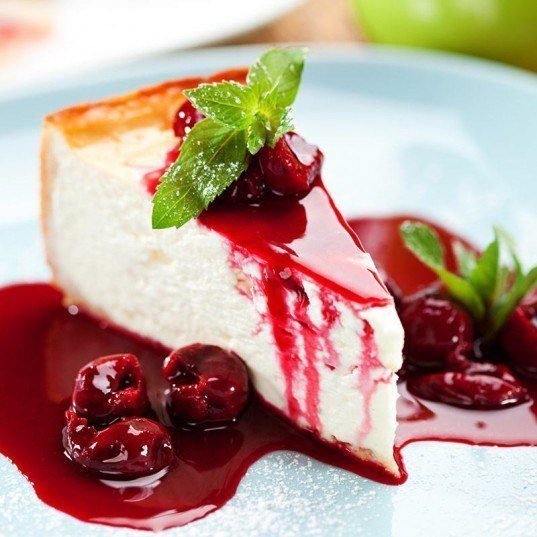 Prep Work
Put the 2 cups of raw cashews in a bowl and cover with an inch of water. Add in ½ tsp of sea salt and let soak for a minimum of 12 hours, uncovered. After soaking, use a strainer to rinse the cashews in cold water.
Ingredients (makes about 6-8 servings)
2 cups of soaked raw cashews
1 cup of almond meal
¾ cups of medjool dates, pitted
Juice from 1 ½ lemons
2 tsp. of vanilla extract
½ cup of cherries, pitted
½ cup of fresh strawberries
¼ cup of maple syrup (optional)
Directions
1. To make the crust, blend the almond meal and dates together until the combined mixture sticks. Push the mixture into a greased 6-8 inch glass pie dish.
2. Using your Blendtec blender, blend the cashews, lemon juice, maple syrup, and vanilla until the texture is completely smooth. Scoop this mixture (which is your filling) on top of the crust. Place the pie in the freezer for a minimum of an hour.