Think oranges are the only bright orange fruit to help boost your immune system and fight the dreaded common cold?
Not true! Papaya is an excellent source of immune-boosting vitamin C. Plus, this bright orange fruit's claim to fame is papain, an important enzyme that supports the proper function of your intestines, stomach and pancreas, aiding in proper digestion. Not sure how to pick a good papaya? Papayas are picked green and will ripen at room temperature. They are ready to eat when the skin is an orange to yellow hue and yields slightly to the touch like a pear. Try something new and exotic with this delicious, vibrant smoothie!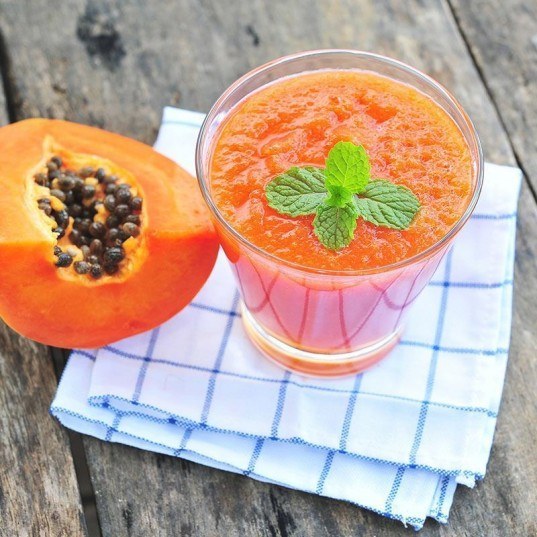 Ingredients (makes 2 servings)
1 cup of mango nectar (or fresh mango juice)
1 cup of papaya chunks, remove seeds
1 Tbsp. of fresh lime juice
¾ cup of frozen pineapple chunks
½ banana, frozen
½ cup of ice cubes
Directions
1. Add all ingredients to your Blendtec blender.
2. Secure the lid and select "ice crush", then continue to blend until smooth.
3. Pour and enjoy!
** This recipe was provided by http://www.blendtec.com/recipes/papaya-passion