Frittatas are a yummy option not only for breakfast, but when they're pop-able like this they also make for a healthy snack!
This recipe allows you to pack in more protein and some omega-3 fat with the option to add salmon, or you can leave it out for a lighter version better for snack time. Plus, it's packed with a plethora of colourful veggies for a vitamin packed dish that's full of flavour. Bonus: you can enjoy any extras as leftovers later for a fast, healthy meal.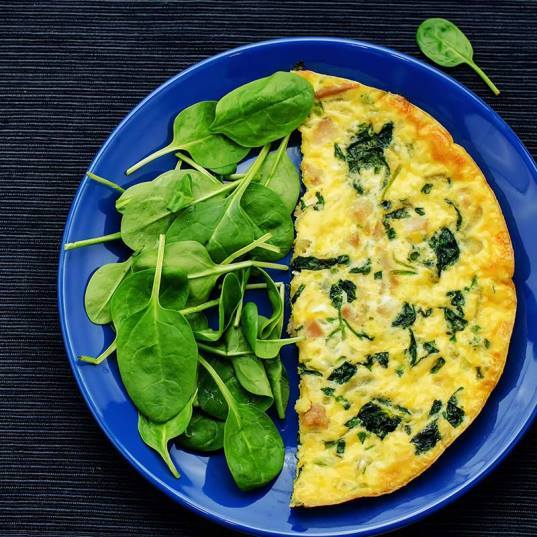 Ingredients (makes about 3-4 servings)
6 whole eggs
5 egg whites
1 green bell pepper, coarsely chopped
⅓ cup of red onions
¼ cup of shredded zucchini
¼ cup of almond milk
½ cup of Parmesan cheese, shredded
¼ cup of baked salmon (optional)
Salt and pepper to taste
Directions
1. Heat your oven to 350 degrees Fahrenheit and spray a muffin tin with non-stick cooking spray.
2. In a large bowl add eggs, egg whites, almond milk, salt and pepper, and whisk lightly.
3. In a separate bowl add your bell pepper, cheese, onions, zucchini, and salmon (if using) and mix using a fork. Add this mixture to each muffin cup making sure to distribute the ingredients evenly.
4. Pour your egg mixture into each muffin cup, filling almost to the top. Then bake in the oven for 25-30 minutes. You will know they are done when the centers of each muffin is puffy.