One of my favorite protein sources, naturally-raised bison is truly delicious.
It also offers a host of vitamins, a big one being iron which aids in many metabolic reactions and the regulation of cell growth, both of which help you build muscle and keep a lean physique. It also encourages proper function of the liver, an important detox organ. So fire up the grill and enjoy the many benefits of this awesome bison burger – including the awesome taste!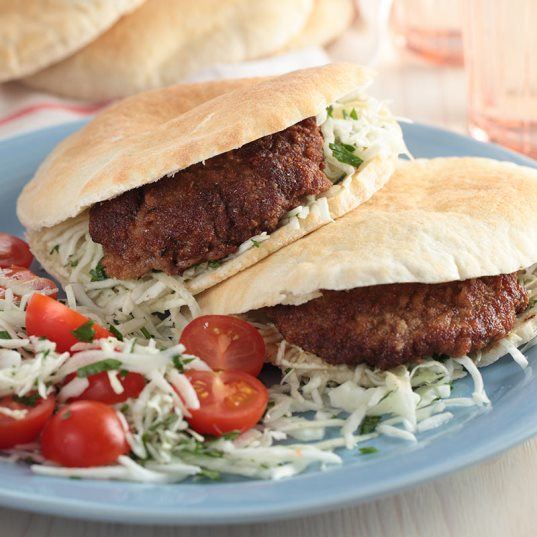 Ingredients (makes 4 servings)
1lb ground naturally-raised (grass fed) bison
1 ounce of goat cheese, crumbled
⅓ cup of sun-dried tomatoes, drained and chopped
2 cloves of garlic, chopped
1 Tbsp. of ground cumin
1 bunch of arugula
1 hothouse tomato, sliced
1 ounce of prepared mustard
Salt and pepper to taste
4 Gluten free pitas
Directions
1. Combine the cheese, sun-dried tomatoes, garlic and spices in a bowl. Add the bison and lightly mix the ingredients together.
2. Form the meat into 4 even-sized patties. Place the burgers on a pre-heated grill and cook for 4 minutes on each side, or until an internal temperature of 160 degrees Fahrenheit is reached.
3. Serve on a gluten free pita and garnish with the arugula, tomato, and mustard.