Fresh spearmint adds a unique flavor dimension to this nutrient packed salad.
Between the immune boosting vitamin C in the bell pepper; the omega-3s in the avocado; and the iron and calcium in the dark greens – this salad packs a detoxifying punch zested up with fresh lime flavour. Toss and enjoy this refreshing, low-cal lunch or dinner!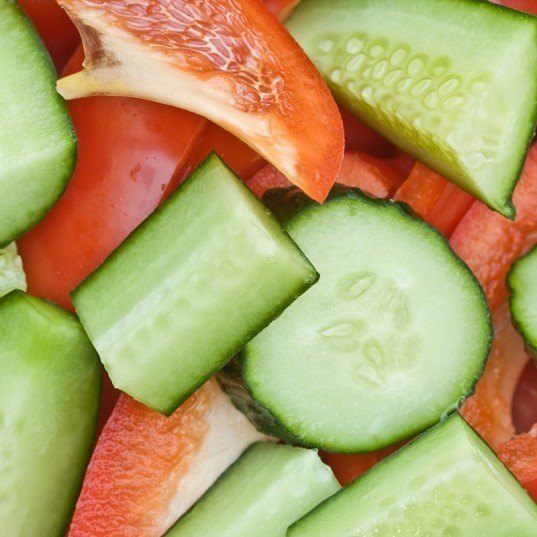 Ingredients
2 large cucumbers, chopped
½ orange bell pepper, chopped
⅓ avocado, chopped
1 cup baby spinach
½ cup tomato, chopped
1 cup baby kale
1 bunch spearmint
1 lime, squeezed
1 tsp. Celtic sea salt
1 Tbsp. balsamic vinegar
Directions
1. In a large bowl combine the cucumber, avocado, bell pepper, and tomatoes. Dice the spinach, kale, and spearmint and add to the bowl.
2. Squeeze lime, drizzle vinegar, and sprinkle salt on top of the salad. Mix well, serve and enjoy!