This delicious smoothie is like a flavour trip to the tropics with all the tasty mango and pineapple.
And it doesn't just taste good! Mango is full of vitamin A, which is important for your immune system, eye health and even your reproductive health. They are also packed with vitamin C and vitamin B6, which help support a healthy immune system (very important during cold season). Enjoy this fruity smoothie as a filling, nutrient-packed breakfast or as cooling post-gym snack!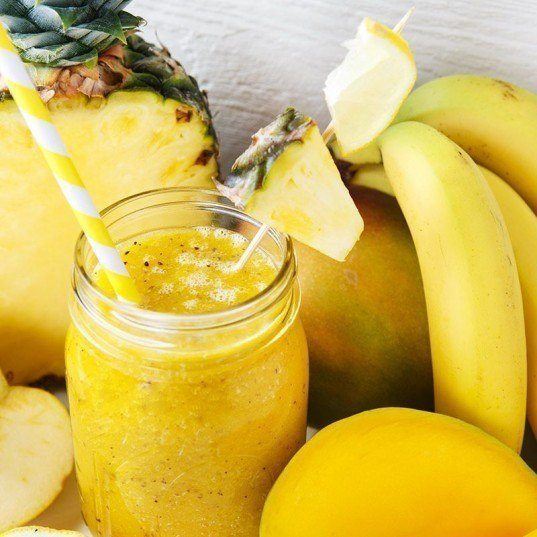 Ingredients (makes about 1-2 servings)
¾ cups of orange juice
1 ½ cups of ripe mango
1 banana
1 cup of frozen pineapple chunks
1 piece of raw ginger (about the size of your thumb), peeled
1 cup of ice cubes
Directions
1. Add all ingredients in your Blendtec blender starting with the orange juice, leaving the pineapple chunks and ice cubes toward the top. Blend completely until smooth, then pour and enjoy!